Book Launch
Alexander Macleay — From Scotland to Sydney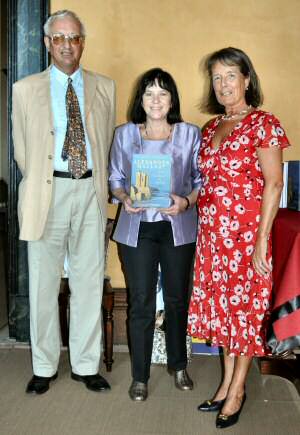 Lord Charles and Lady Clare Howick with the author at Elizabeth Bay House
Photographer: David Cunningham
Launch at Elizabeth Bay House,
25 February 2012
On Saturday 25 February 2012 Elizabeth Bay House was filled with guests celebrating the long awaited first biography of Alexander Macleay whose house it was originally. It was one of those stunning summer days that Sydney is renowned for and the beautiful harbour immediately in front of the house sparkled and set the scene for a perfect afternoon.
The Friends of the Historic Houses Trust organised a high tea in honour of the occasion and the book was officially launched by Lord Charles Howick whose ancestor was Earl Grey, Prime Minister of England 1830-1834. Members of the Pipe Band from Knox Grammar School welcomed guests as they arrived and many Macleay descendants were present and enjoyed a truly memorable event. James Mitchell wrote the following day:
"Fantastic day yesterday. I and the extended [Macleay] family were proud to be part of the launch."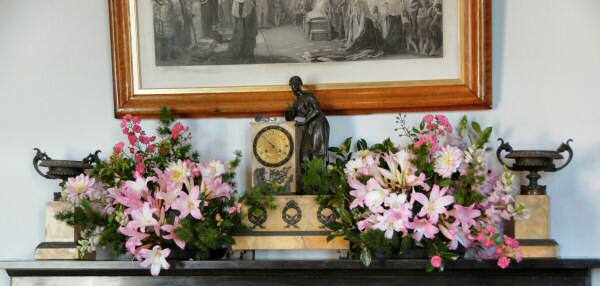 I was thrilled with the floral arrangements by Scott Hill from the Historic Houses Trust. The previous day I gave him Belladonna lilies and 'The Fairy' rose from our garden, plus some feathery fern foliage and Camellia sasanqua branches that were just coming into bloom.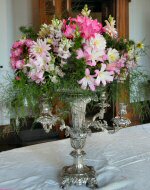 Lavender-pink snapdragons and exquisite pink and cream dahlias further enhanced these magnificent displays which helped recreate the graceful era of 1830s-1840s when Alexander Macleay was in residence.
Photographer: Derelie Cherry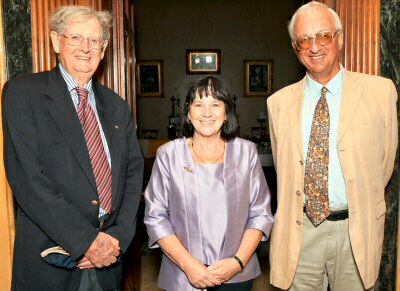 Emeritus Professor Brian Fletcher, Derelie Cherry and Lord Charles Howick after the book was officially launched.
Photographer: Orion Mitchell
Alexander Macleay — From Scotland to Sydney, Derelie Cherry
462 pages | 170mm x 235mm | Cased/Jacket
Illustrated » 140 colour and black/white photographs
History / Biography
ISBN 9 780646 55752 6
AUD $24.95
Also by Derelie Cherry: Two Dogs & A Garden